General Motors believed it would get more than 1 million job applications this year as it increased electric vehicle production. To prepare for the deluge, it upgraded its recruiting platform, adding a talent CRM application and chatbots. But today, the automaker said it is implementing a partial hiring freeze due to economic uncertainty.
At its second-quarter earnings call Tuesday, Mary Barra, chair and CEO of GM, said the company is taking steps to manage costs and cash flow, including "limiting hiring to critical needs in positions that support growth."
On the same day GM announced its action, Shopify Inc. revealed it faced a different problem that led to a layoff of 10% of its staff, or about 1,000 workers.
The Ottawa-based e-commerce platform, which has been expanding in the enterprise ERP market, saw a surge in e-commerce spending during the pandemic, including on its platform, Shopify CEO Tobias Lütke said in a blog post announcing the layoffs.
The company bet that this e-commerce surge would be permanent. "It's now clear that bet didn't pay off," Lütke said. The market is now reverting "to roughly where pre-COVID data would have suggested it should be at this point."
He added that, "Ultimately, placing this bet was my call to make, and I got this wrong. Now, we have to adjust."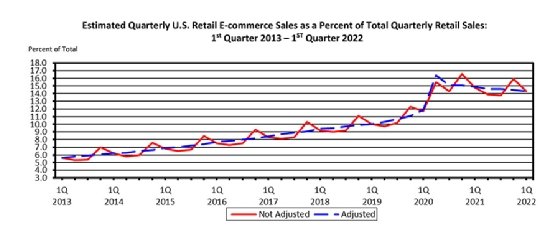 Economic pressures on HCM
Trevor White, an analyst at Nucleus Research, said layoffs and hiring freezes may ultimately affect how managers make HR technology buying decisions. With a hiring slowdown, applicant tracking, onboarding and hiring tech-specific vendors will take the biggest hit, he said. 
"We will see anyone in the niche categories struggle," White said. 
The major HCM vendors offer enough HR functionality to meet most needs, and as firms seek to cut costs, these smaller vendors "are going to be the first to go," White said. 
In February, the Hackett Group, a management consulting firm in Miami, reported that HR tech spending would increase by 9% this year, with talent management most in demand. The demand for tech is growing while HR headcounts contracted slightly. The consulting firm said that HR departments were turning to HR tools to automate some functions to compensate for the staffing shortfalls.
In a presentation at the HR Technology Conference & Exposition in March, GM said its talent acquisition staff wasn't growing to handle increased workloads. To help improve operations, it turned to third-party HR tech, in part, to automate recruiting processes. 
In addition to GM, another bellwether of what's ahead in the labor market may come Wednesday when Meta, the parent company of Facebook, announces its second-quarter earnings.
Patrick Thibodeau covers HCM and ERP technologies for TechTarget. He's worked for more than two decades as an enterprise IT reporter.